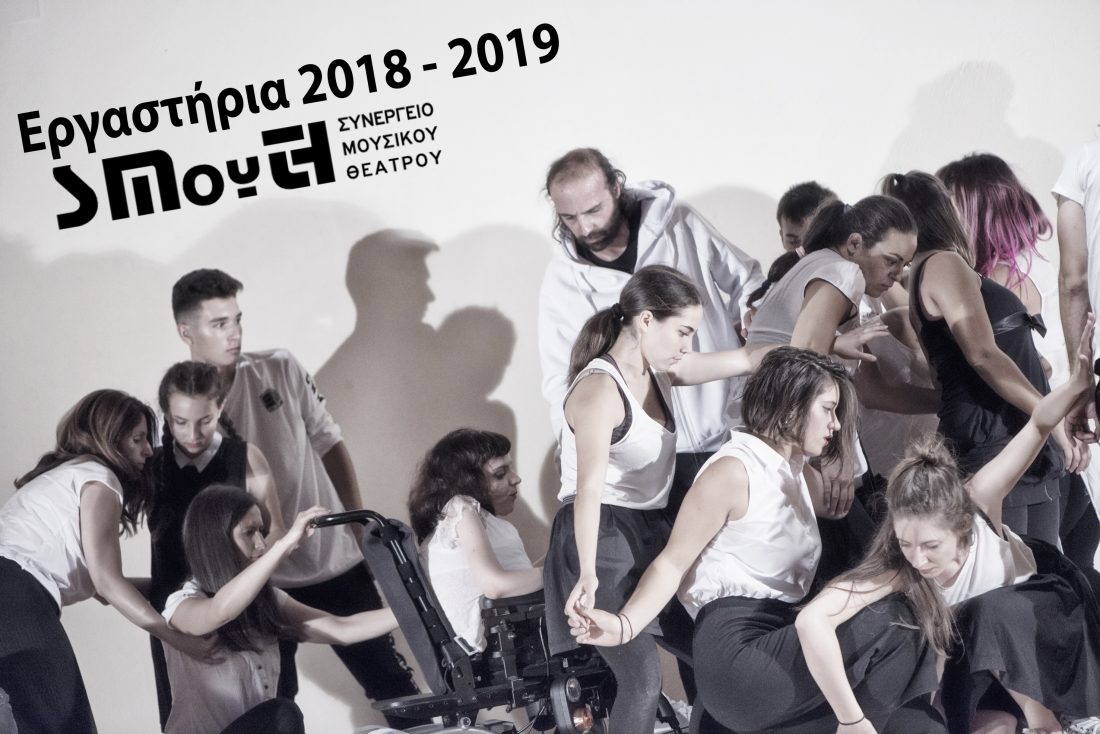 15 Oct

WORKSHOPS 2018-2019

Starts on November 3rd the new round of SMouTh Creative Workshops

The creative workshops form the backbone of SMouTh's cultural impulse and production. The workshops are the place where people who want to engage in performing arts (Theatre, Music, Dance, Creative Writing etc) meet, ‒either having amateur or professional purpose‒, and act as the context of cultivation, combined energy (synergy) and development of original artistic material on which the final performance of each training cycle is based, relied upon the trainees with the support and guidance of experienced trainers-coordinators.

Since 2001, SMouTh has developed its own training methodology, the combo workshops, that are based on the combination of different performing arts disciplines and assume trainees active involvement.

All creative workshops, since 2014, are hosted daily at the halls of "The Mill of Pappas" and are conducted as part of the collaboration between SMouTh and the Mayoralty of Culture & Science (Municipality of Larissa) on the planning and development of a variety of activities targeting at the upgrading of the city's cultural identity.

This year, besides the COMBO workshop, creative workshops are offered in the fields of: Theatre, Contemporary Dance and Improvisation, Creative Writing and Contemporary Circus/Aerial Movement.

Apply for the Creative Workshops 2018-2019: online form!