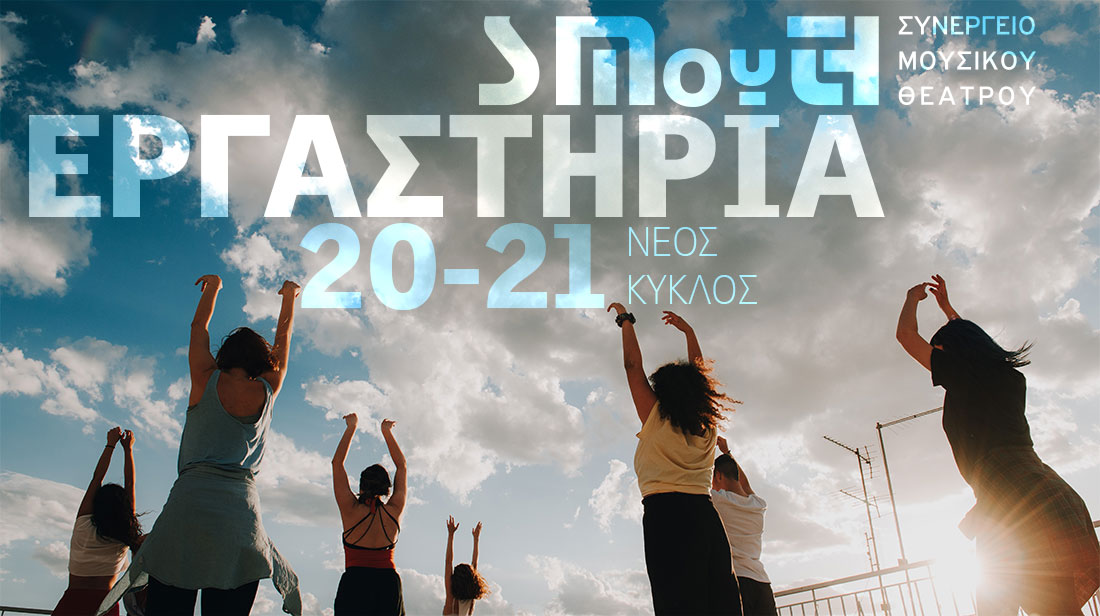 15 Sep

SMouTh Creative Workshops 2020-21
Performing Arts through the camera
A new, up-dated, cycle of creative workshops is coming from Monday, October 5th, 2020.
This year's workshops will run under the thematic "Performing Arts through the Camera", introducing the group to the principles and aesthetics of audiovisual arts joined with the performing arts.
The multi-disciplinary creative workshops form the backbone of SMouTh's cultural impulse and production. The workshops are the place where people who want to engage in performing arts (Theatre, Music, Dance, Creative Writing etc) meet, ‒either having amateur or professional purpose‒, and act as the context of cultivation, combined energy (synergy) and development of original artistic material on which the final performance of each training cycle is based, relied upon the trainees, with the support and guidance of experienced trainers-coordinators.
The previous academic year, especially due to the covid-19 pandemic, ended leaving our toolcase full of new tools. Our groups processed and requested new creative pathways, creating the dance piece "1,5 m close" and participating in "Out" production.
Considering the engagement with art today more necessary than ever, SMouTh this year begins the workshops with an extra target: the encounter of contemporary performing arts (theatre, dance, music) with the art of cinema. The camera will be from now on an inextricable part of the workshops, as a means of documentation, creation, research and experimentation.
The workshops address to young people from the age of 15 who wish to express themselves, create and participate in performances and training activities in Greece and abroad. No previous experience required.
The workhops have already a rich curriculum with several performances: POLITAI (2015), TRUTH-Street theatre (2016), TRUTH (presented in the Alternative Stage of The Greek National Opera in 2017), In a well (2018), Fabrics (2018), Hug (2018), Open-handed (2019), From outside inside (2019), 1,5 m close (2020), "Out" (2020).
This year the creative workshops offered are:
 COMBO workshop
Theatre/Acting workshop
Contemporary Dance and Improvisation workshop
Creative Writing workshop
Music workshop
Narrative Photography workshop
Contemporary Circus/Aerial Movement workshop.
SMouTh trainers group is consisted of: Costas Lamproulis, Despina Bounitsi, Filippos Zoukas, Thanasis Saliampouchos, Athina Manoli, Angeliki Meli, Giorgos Gallos, Giorgos Giannotas and Giannis Chatziantoniou.
Applications for the workshops are accepted through an on-line form.
More information about the workshops in Greek version