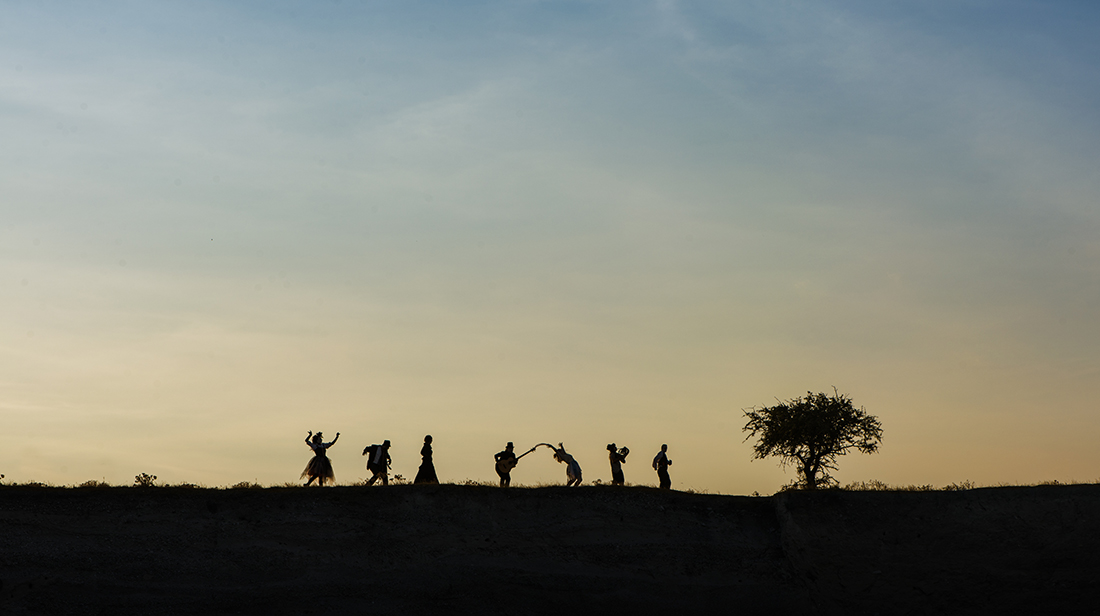 10 Oct

Paramyfiko at Greek National Opera

SMouTh presents "Paramyfiko", its most emblematic creation in the Greek National Opera Alternative Stage, and Stavros Niarchos Foundation Cultural Center, for only two performances October 19th and 20th, 2018.

Paramyfiko, conceived, directed and written by Costas Lamproulis, was first presented in 2013 in Larissa, is now revived in a more complete and renewed version, as a co-production with the Alternative Stage of the Greek National Opera.

A huge wedding dress and a nowhere-to-be-seen, mythic bride. A wedding celebration that turns into a carnivore carnival. A dreamy ceremony that evolves into a nightmare.

The performance, which is the result of a month-long, collective research and creative process, is a stage composition that employs all musical theatre means of expression and places special emphasis on the visual effect, creating thus a theatre that triggers a free game of associations.

Behind the forms of the fairy tale, lyricism and allegory, Paramyfiko unfolds into a modern and ruthless social critique: the always present –yet never witnessed– bride in Paramyfiko may be a human being, as well as an idea, a belief or a situation. For the audience, it may be anything that is superficially praised and then discarded, a guilty truth or a convenient myth.