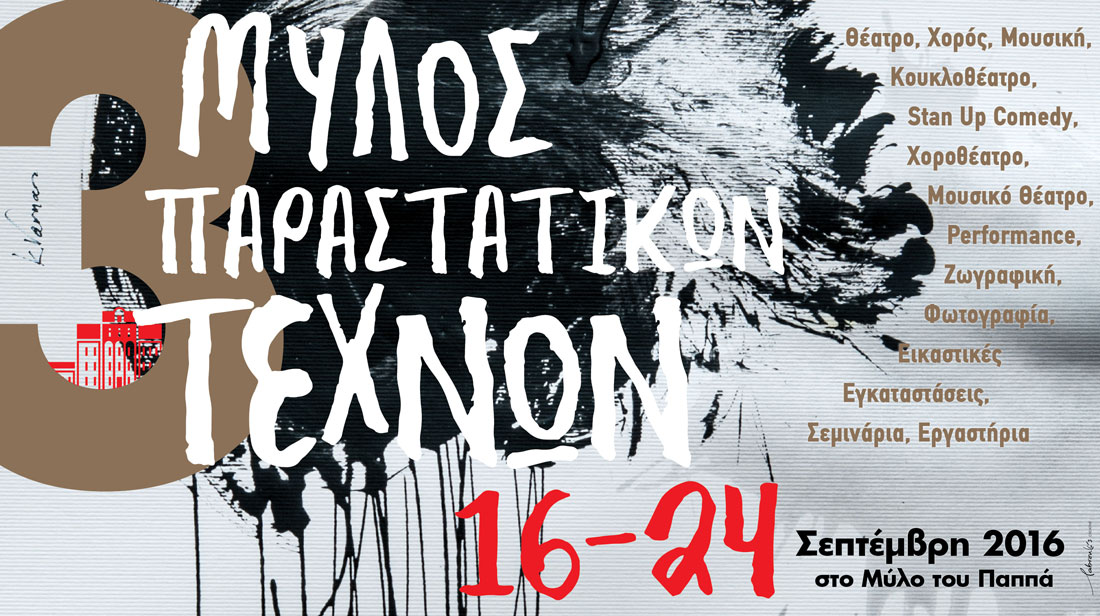 06 Sep

3rd Mill of Perfoming Arts

The 3rd "Mill of Performing Arts" is a model festival dedicated to contemporary performing and audiovisual arts, organised by the Culture & Sciences Department of the Municipality of Larissa, co-organised and artistically coordinated by SMouTh. This third edition will be held from September 16th to 24th, at "Mylos Pappa", Larissa.

During the 8 days of the festival, a plethora of forms and trends in contemporary performing arts will be represented, by artists and croups coming from all over Greece and by the local ensembles working inside Mylos Pappa.

Nearly all performing and visual art will be represented such as theatre, music theatre, dance, dance theatre, puppet theatre, stand-up comedy, street art, music, photography and painting through concerts, performances, exhibitions, installations, interactive activities, and creative workshops.

The festival's program is available here in Greek.