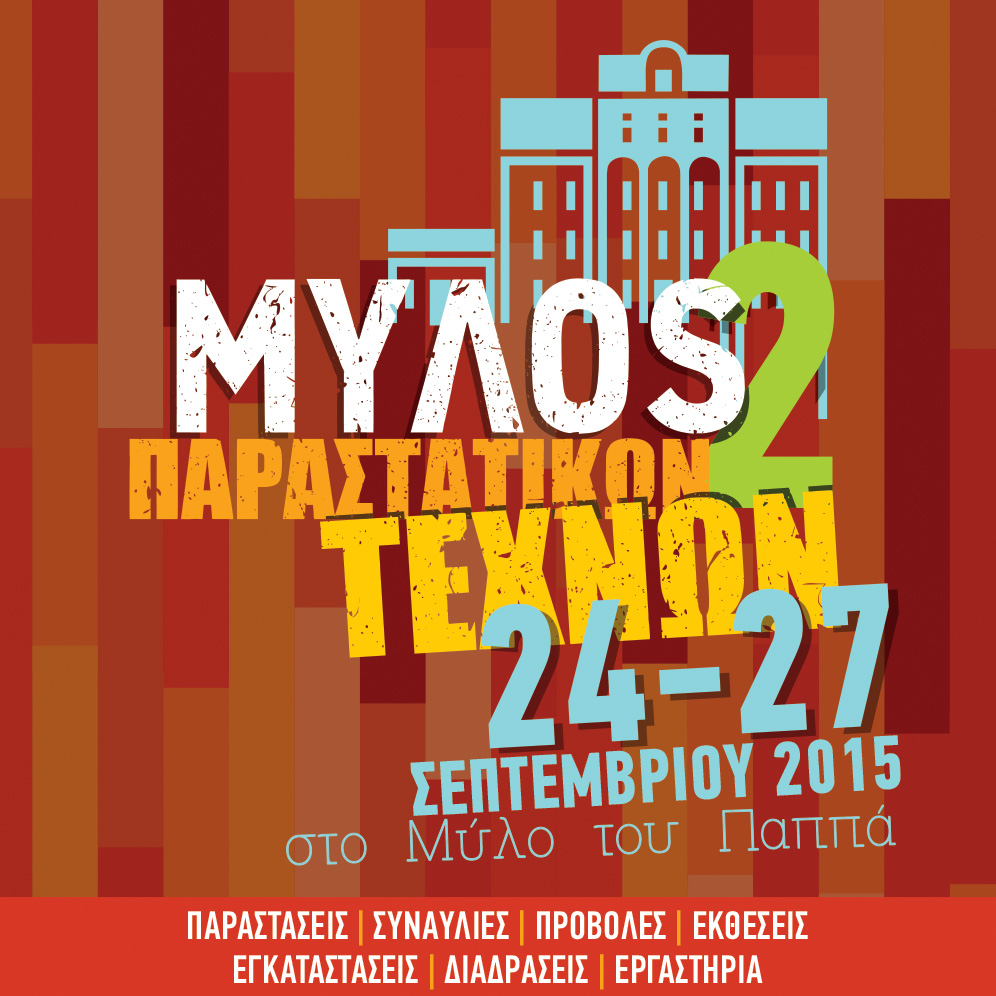 21 Sep

2nd Mill of Performing Arts

From September 24th to 27th, at "Mylos Pappa", Larissa.

The "Mill of Performing Arts" is a model festival dedicated to contemporary performing and audiovisual arts. It was initiated and organised for the first time in 2014 by SMouTh, in cooperation with the Culture & Sciences Department of the Municipality of Larissa, having as a main objectives to highlight the area of the Mill as a stadium of contemporary, youth, cultural development and to introduce the various forms of contemporary performing arts and media to the local audiences.

Just one year later, while Mylos Pappa has already become a cultural beehive, the "2nd Mill of Performing Arts" achieves a fruitful gathering of both domestic and European creative forces, highlighting the cultural dynamics of the city and celebrating the European Multilingualism Week with the support of the Region of Thessaly, the Europe Direct program and the French Institute of Larissa, under the artistic coordination of S.Mou.Th. and with the support of the Office Candidacy "Larissa Cultural Capital of Europe 2021".

The 4 days festival program includes theater, music theater, dance theater, dance, puppet shows, concerts, performances, screenings, exhibitions, installations, street art and interactive art activities, and creative workshops.

The festival's program is available here in Greek.