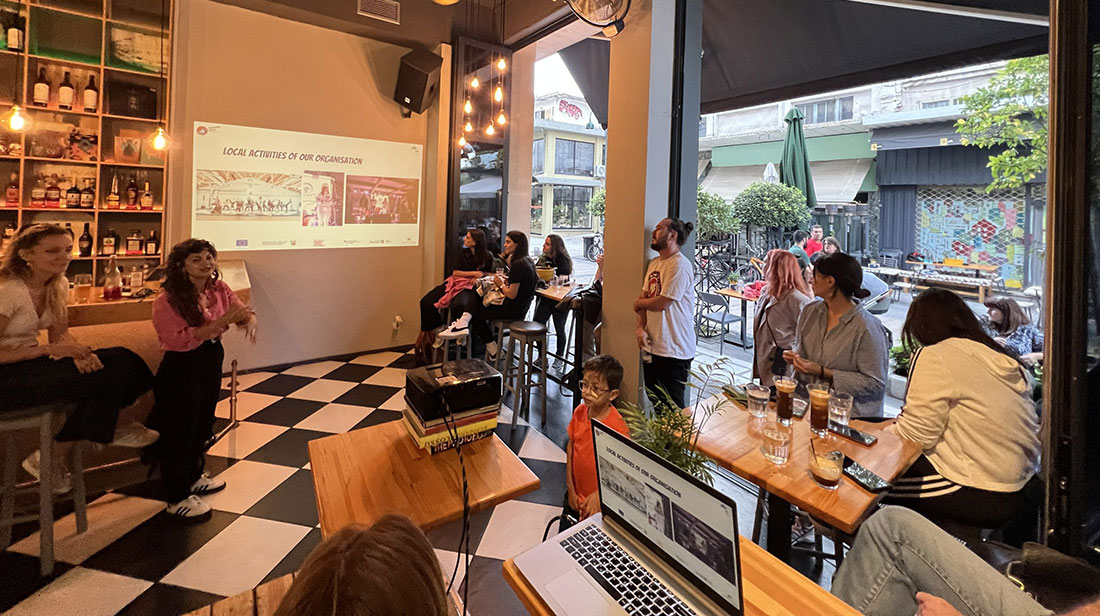 25 Oct

Guide to Activism Presentation

SMouTh and the MAKE USE youth group proudly presented the Guide to Activism on Tuesday, October 24 at Connectiva.

The guide has been designed by a team of experienced activists and social researchers of the Generation Europe – The Academy network, after collecting over 40 personal stories of successful activism from young people from 14 different European countries. Through the analysis of these stories, six main categories were found that are important to activism. One of its special features is that it has a clear starting point but no end. The end of the journey will always be the actions that will change you, your team, your community and the whole world.

The Guide is now available in digital form at the following link:
It is addressed to young people who want to become more active in the city of Larissa, to workers in the youth sector (youth workers) but also to organizations that deal with youth and their activation.
Coordination: Musical Theater Synergy
Support: Generation Europe – The Academy
Photos: Aris Karliotis