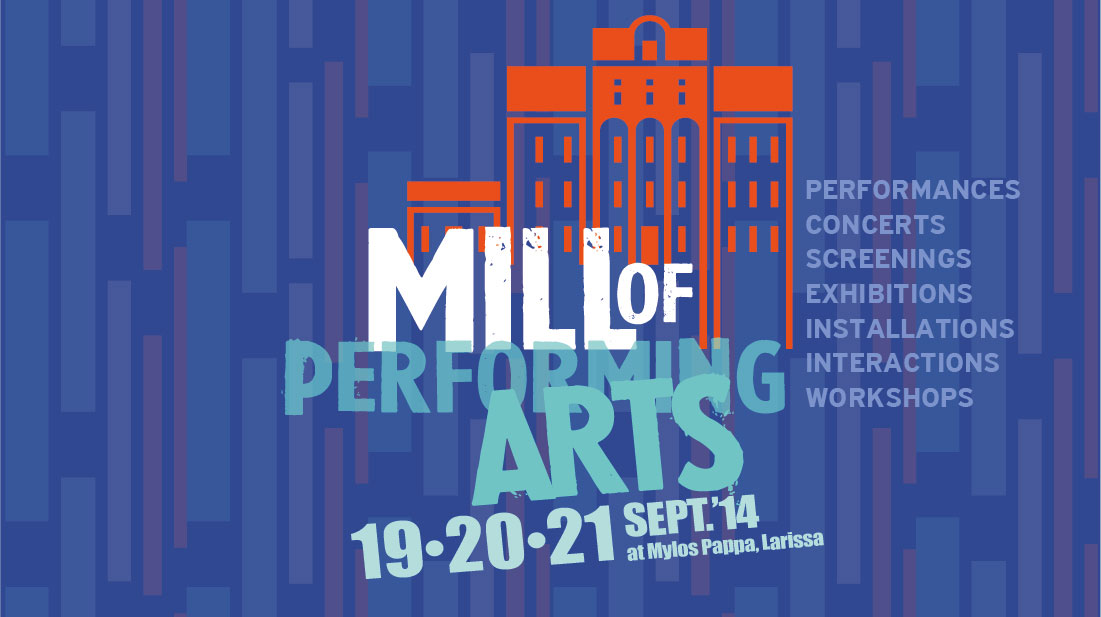 12 Sep

1st Mill of Performing Arts

Three days full of music, dance, theatre, visual arts, street arts and youth expression, will be offered to the visitors of the renovated Mill "Mylos Pappa" in Larissa, from Friday, September 19 to Sunday, September 21.

The first "Mill of Performing Arts" organised by SMouTh (Synergy of music Theatre) under the auspices of the Vice-Mayor of Culture and Science of the Municipality of Larissa, is having three main objectives:
1) to highlight the area of the Mill as a stadium of contemporary, youth, cultural development,
2) to introduce the various forms of Larissa in contemporary performing arts and media
3) to present an indicative number of artistic works created by immerging artists of Larissa, notably in the framework of three European projects realised by SMouTh the last 3 years.

In the rich schedule of activities, besides the SMouTh artists, will be participating and presenting their work several other groups of youth and culture who have cooperated with SMouTh during the last years.

The weekend of events will include dance and theatre performances, music concerts, documentaries and video screenings, interactive installations, street urban arts, and workshops. It seeks to serve as a pilot festival which will promote every year the creative organisations and youth artistic groups of the region, the annual business plans and the events that have taken place on the premises of the Mill during the year.

The full program of the festival is available in Greek here.