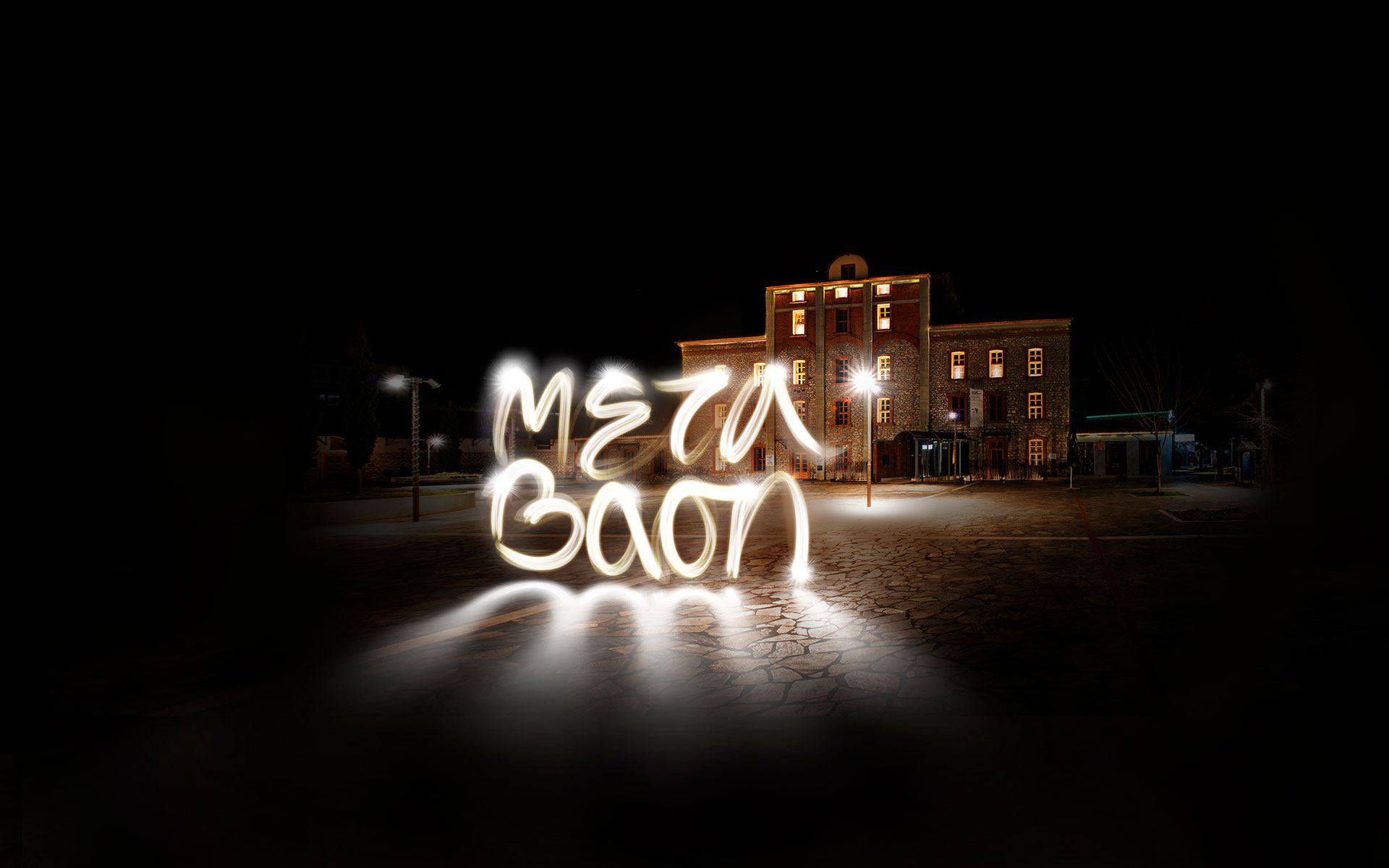 09 Aug

TRANSITION TO THE LIGHT
Photography competition
TRANSITION Network of Thessalian Festivals, having set as its principal goal the development and establishment of collaborations and the support and networking of artists, starts its first competitive section, in the framework of the artistic schedule of the three participating festivals (Mill of Performing Arts, Volos Festival, Trikala Comedy Festival).
The objective of this new section is the broadened participation of artists in the events' schedule of the festivals, their contact with new artistic forms and trends and also with the festivals' audience, through exhibitions and interdisciplinary fora, as well as the financial support of artists whose work will stand out.
The coordination team of TRANSITION Festivals Network aims at the gradual opening of of the competitive section to every art form that takes place in the events' schedule of the festivals )theatre, Dance, Visual Arts etc). This year it will be limited to photography.
For the above reasons, TRANSITION Network addresses an open call to professional and amateur photographers to investigate through their lens the concept of Transition to the Light, as interpreted by each one. The selected images will be the base of a photography exhibition that will travel to all three cities of the network to be presented to the public. Each photographer has the right to participate with a maximum of two (2) photos.
The evaluation will be done by a committee consisted by two members of the Photography Clubs of Volos and Larissa and three professional photographers-members of the coordinating teams of the network. Three (3) prizes will be awarded as following:
1st prize: 300 euros
2nd prize: 200 euros
3rd prize: 100 euros
Deadline for submission of photos: 1/8-1/9/2021
Submission to metavasi@smouth.com
Maximum file size: 10MB
File type: .jpg
The use of professional equipment is not a prerequisite.
The high resolution files will be asked after the selection of the photos. The selected material will stay at the disposal of the organisers for archive and promotional reasons, for non-commercial use. The cost of the printings will be covered exclusively by the organisers, to whom the printings will belong.
The three festivals of Thessalian Festivals Network (Mill of Performing Arts, Volos Festival, Trikala Comedy Festival) are implemented this year with the support of the Greek Ministry of Culture and Sports.
Mill of Performing Arts is co-organised by the Mayoralty of Culture and Sciences of the Municipality of Larissa and Synergy of Music Theatre.