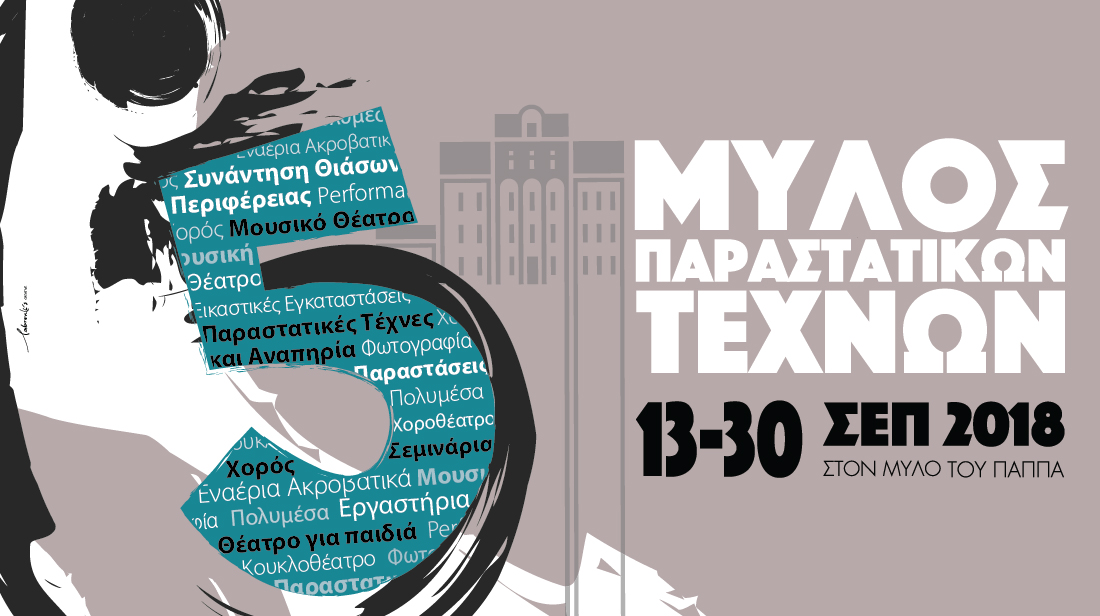 10 Sep

5th Mill of Performing Arts

The Mayoralty of Culture and Science of the Municipality of Larissa organises for the 5th consecutive year the "Mill of Performing Arts" festival, under the artistic coordination of SMouTh and with the participation of dozens of performing arts companies, both from Greece and abroad.

This year's festival begins on September 13th with a four-day Meeting of the Greek Region Music Theatre Companies, co-organized by the Greek National Opera, supported by the Stavros Niarchos Foundation and the participation of four theatre groups from Thessaloniki, Crete, Amfissa and Larissa.

This is the first time that this meeting takes place outside of Athens and the choice of Larissa is mainly related to the recognition of the artistic dynamics that has developed in the city in recent years.

Within the framework of this meeting, special educational workshops will be implemented by renowned music theatre artists and four public performances will be presented.

The 5th Millennium of the Performing Arts will be officially closed on September 30th, and until then, 20 performances will be presented and at least 10 educational events – open to the artists of the wider region – will be implemented.

This year's festival will dedicate 2 days (27th and 28th September) to performing arts and disability, with two accessible high-level performances involving artists with disabilities and labs by artists with or without disabilities from Greece and abroad .

The detailed program of the 5th edition of Mill of Performing Arts is only available in Greek.