02 Nov

INPACT webseries episode 4- Democratic Transition
Last episode of our web series!
Democracy is a complex concept and a complex practice to face daily. Then, the opportunities and challenges derived from this transition gravitate around three focal points: governance, community engagement, and access to public space.
In the Democratic Transition, our web series brings some discussions about the use of public space in Lithuania, while our team from France invites us to reflect on inclusive governance. Click on the tool's name and share the videos!
This is our last relase about the web series. In the next one, we start to present to you more details of our toolkit.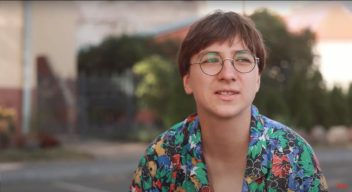 The performer artists Klaidas Paskevicius and Ruta Grumadaite from Lithuania talk about the performance as a communication process and the importance of the body and the use of public spaces in this artistic field.
In this video, people from France test the card game Governance Piracy to discuss different models of governance which include collectiveness and participation in cultural projects. Decision-making procedures demand time, energy, and cooperation.
Democratic Transition – Inpact (culture-inpact.eu)
Roots & Routes International | Facebook