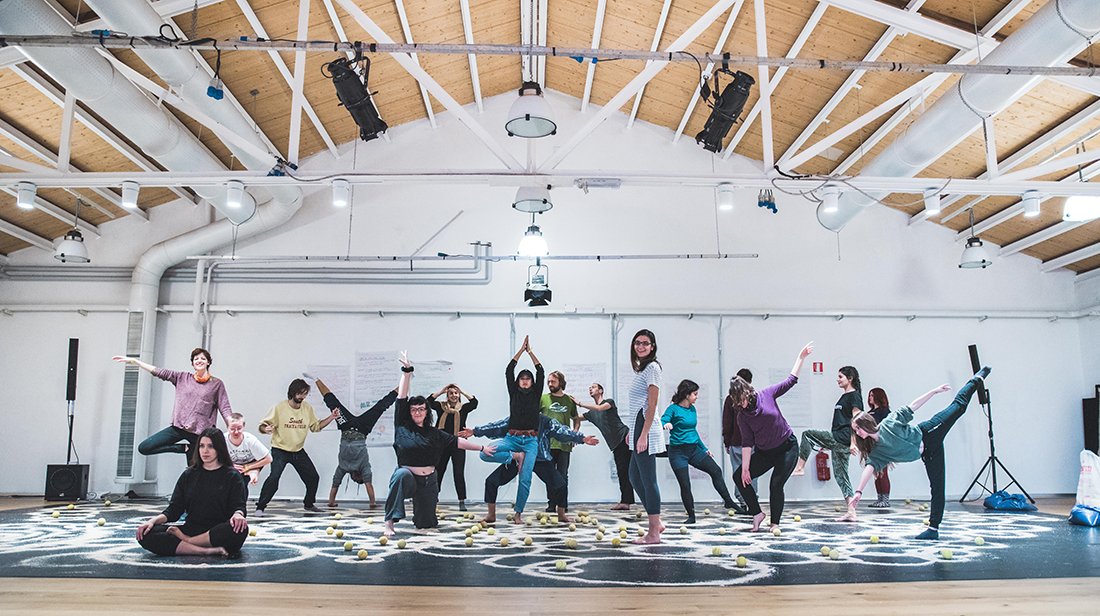 02 May

Generation Europe Encounter in Larissa
Youth encounter – artistic workshops – performance
Synergy of Music Thetre, in collaboration with the Mayoralty of Culture and Science of the Municipality of Larissa, organises the International Youth Encounter, part of the European project Generation Europe: Young Democracy in Action 2019. From 22nd June to July 1st 2019, 24 young people from 3 European countries (Greece, Italy and Germany) will be hosted in Larissa to attend a 10-day workshop program, exploring the concepts of Democracy, active involvement and human rights, and they will collaborate to create a performance under the thematic "Make use".
This encounter in Larissa follows after the respective encounter in Florence (November-December 2018), where the Greek team was represented by 7 young artists.
Generation Europe project is coordinated by the German organisation IBB e.V. Dortmund and funded by Erasmus+. It is implemented with the collaboration of Centro di Creazione e Cultura (Florence/Italy) and ROOTS & ROUTES Cologne (Germany).
For the local activities, SMouTh collaborates with the Community Center of the Municipality of Larissa and DIKEL (Municipal Common Service Enterprise) and is supported by the Mayoralty of Culture and Science.
If you wish to take part in the Generation Europe Encounter this June, or you want to be part of our group, please contact us at info@smouth.com (The project is addressed to people aged 16-28).