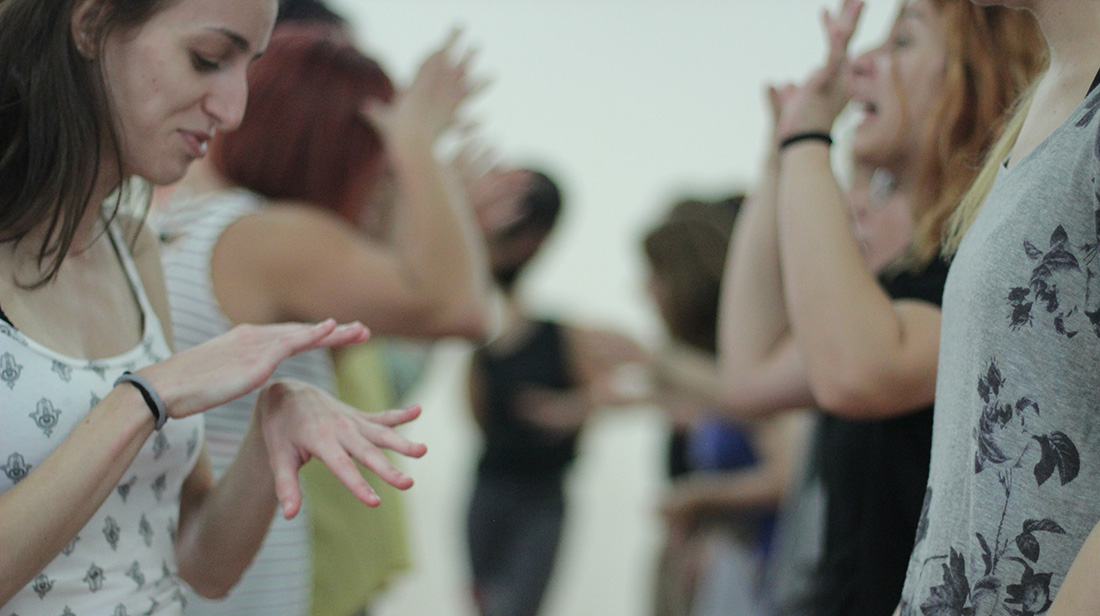 18 Mar

DeTalks project: non verbal communication methods workshop in Larissa

From March 25th to 29th 2019, a 5-days workshop series, part of DeTalks European project, will take place in the Mill of Pappas, with the participation of researchers and trainers in the fields of performing arts and linguistic training from 7 countries (Greece, Italy, Germany, France, Sweden, Hungary, Netherlands), under the coordination of SMouTh.

DeTalks project, funded by Erasmus+, aims at supporting the language training of young migrants, asylum seekers and refugees, with the use of non verbal communication components, as body language, expressions, gestures etc.

The participants group will exchange the results of their research on methods from the fields of artistic education and non formal education, based on non verbal communication and together they will test and evaluate them in terms of adequacy to be applied inside language training of refugees, migrants and asylum seekers.

DeTalks consortium consists of 7 partner organisations (and 13 more partners): Folkuniversitetet, the dominant language training organisation in Sweden, and 6 more core partners, members of the ROOTS & ROUTES International network.

These workshops are implemented with the support of Mayoralty of Culture and Sciences of the Municipality of Larissa.