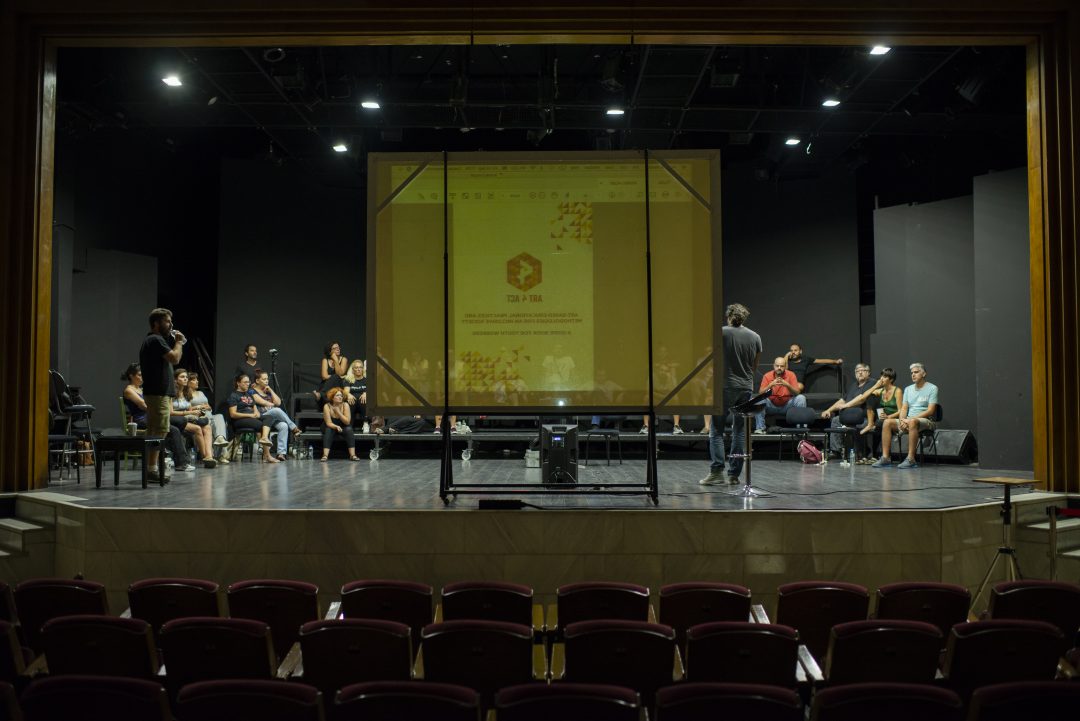 14 Sep

Art4Act multiplier event

Art4Act Multiplier Event took place on September 14th 2018, as part of the Music Theatre Regional Companies Meeting (13-16/9/2018) in the Municipal Conservatoire of Larissa and the Municipal Ballet School.

Art4Act, funded by Erasmus+, has to do with the designing, applying and trying of innovative youth educational practices and methodologies in order to promote an open and non-exclusive society, in which every citizen can take over an active role in forming the future of our societies.

Art4Act aims to counterbalance the increase of hate speech, xenophobic political speech and Islamophobia, in which new generations are nowadays exposed, using performing arts and non typical learning as tools for the participation of young people in creative procedures, to develop intercultural dialogue and understanding, social integration and respect, as well as to fight against discrimination.

36 people took part in this event -which included a workshop and a presentation of the program, its manual and the video created by SMouTh- representing Municipality carriers, educational institutes, artistic organizations, conservatoires and artists' groups from Larissa and other cities, (Amfissa, Thessaloniki, Rethimno, Athens), among them being the Artistic Director of the Alternative Stage of the Greek National Opera, Alexandros Efklidis, and his associates.